Self-Service Smartcard Unlock – Registration
If your NHS Smartcard is locked or the PIN has been forgotten, it is possible for you to reset the PIN without the need to visit the local Registration Authority, Sponsor or Local Smartcard Administrator (LSA).
You must first be registered for the Self Service feature in the smartcard management system – Care Identity Service (CIS) – which will then enable you to unlock your own smartcard should the need arise in future.
Only the user to whom the card has been issued can register for the Self Service feature. The registration process is described below.
Requirements:
Access to Care Identity Service using Internet Explorer
A Spine approved personal email address eg. nhs.net, nhs.uk, mod.uk, gov.uk
You have a working smartcard i.e. it is not currently locked/expired
Registration Process
Log in to Care Identity Service by following this process.
From the CIS Dashboard, click on My Profile at the right hand side or click on your own name in the blue banner at the top.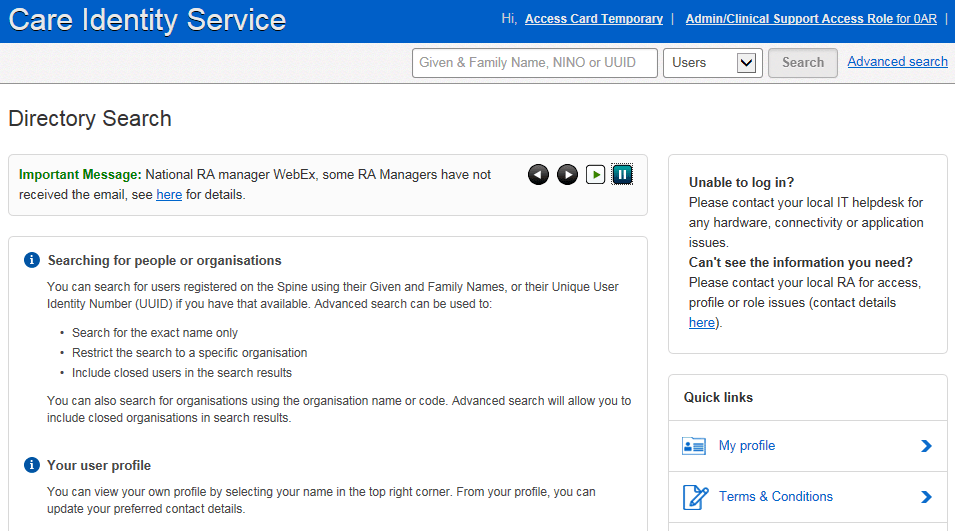 Scroll down the page to the Self Service section and click on the Register button.

The following screen will display instructions on the process steps to be followed. Click on the blue Continue button once you have read the information.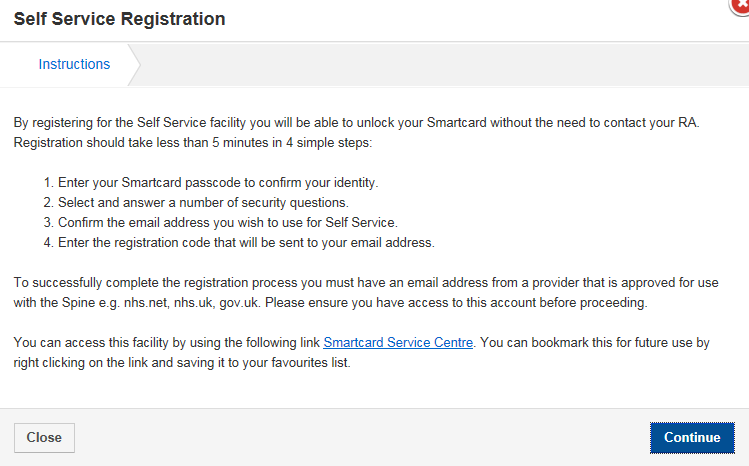 Enter your current smartcard PIN and click Continue.

On the following screen, select four questions from the drop down lists and provide the answer to the questions. Try to select questions you will remember the answers to since answers to these questions will be needed for the unlock process if you need to use it. Click Continue once you have completed this stage.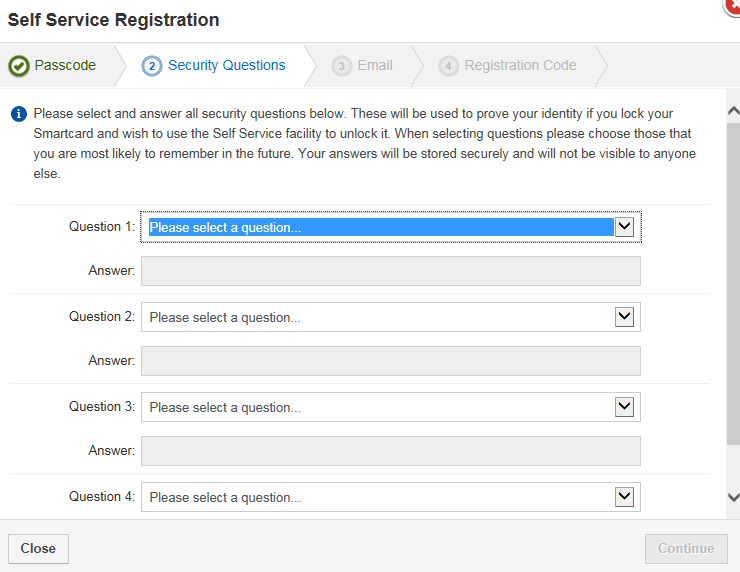 Now enter or edit your personal email address. This email address will be used to receive registration and unlock codes so please ensure you have access to it. DO NOT USE A GENERIC OR SHARED EMAIL ADDRESS. Click the Continue button to proceed.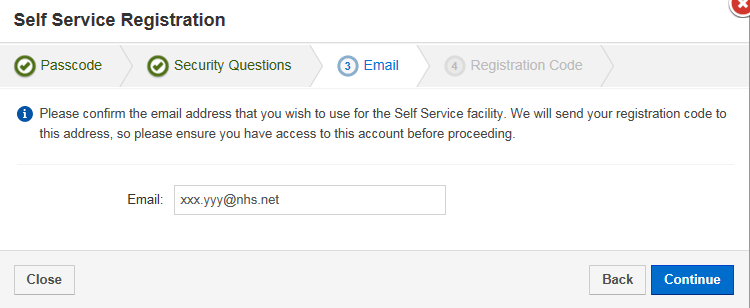 A Registration Code will be sent to the email address usually within a few seconds. Please check your Junk/Spam folder just in case the email is flagged as junk. The code is valid for 15 minutes. Enter the registration code from the email in the relevant field and click the Confirm button.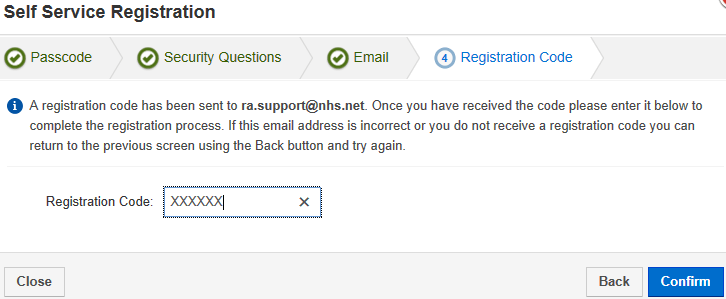 Your profile page should refresh with a "Success" message indicating you have successfully registered for Smartcard Self Service.
END
Did this article help you? Please click the green button below if it did.