How to Update Contact Details in CIS
Maintaining up to date contact details means you can be contacted easily about any smartcard related issue should the need arise.
This process describes how any smartcard user can update their own contact details in the smartcard system – Care Identity Service (CIS)
PROCESS STEPS – Update Contact Details in CIS
This process can be carried out by any smartcard user.
Firstly, log in to Care Identity Service (CIS) 
From the CIS Dashboard, click on My Profile at the right hand side or click on your own name in the blue banner at the top.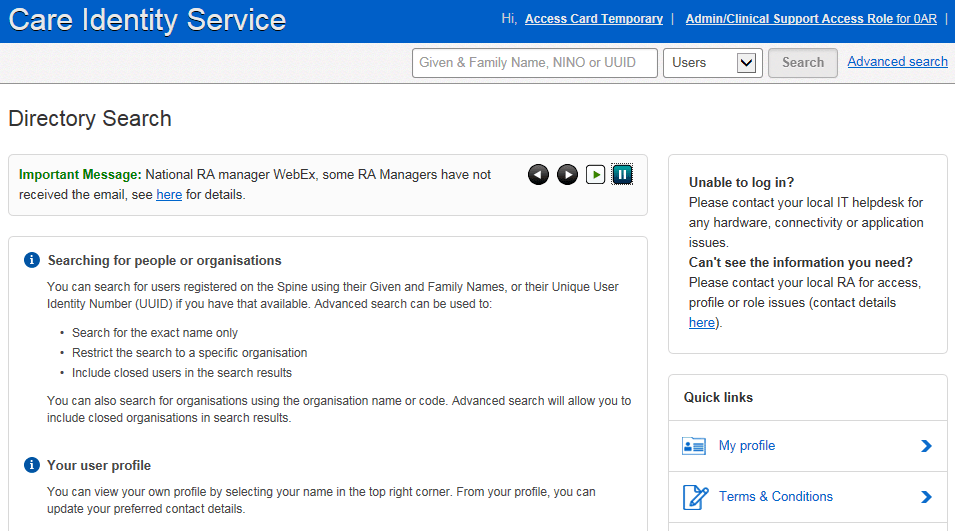 Your own profile page will now load.  Scroll down to the Contact Details section which will display your current contact details held on the system. Click on the Modify Contact Details button.
Enter details in any or all of the fields. The system will only accept a Spine approved email address eg. nhs.net, nhs.uk, gov.uk or mod.uk. Once complete, click the Update Contact button.

Your updated contact details will now be saved to your smartcard profile.
END
Did this article help you? Please click the green button below if it did.